Questions that usually erupt in our minds when we reflect upon our lives are:
Who am I and where do I fit in?
When will I be fully content and happy?
What is the purpose of my life?
Everyone wants to live a happy, luxurious and comfortable life.
To achieve this life purpose it is important to identify your strengths and using them to contribute to the world.
Simple things like playing beautiful music, or singing a melodious song for others to enjoy and give happiness, or helping friends solve their problems.
These simple acts bring more joy into the lives of those around you.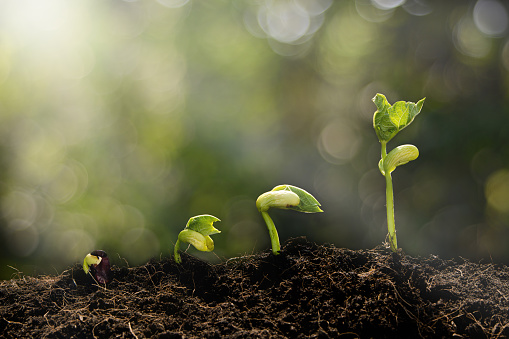 Whatever you believe in, helps determine the "Purpose of Your Life".
"Purpose of Your Life" can be your inspiration, your driving force, or your faith.
"Purpose of Your Life" helps you to work towards a life that you believe will give you happiness and satisfaction.
When you know the "Purpose of Your Life" it will help you to achieve your goals. It helps you by keeping you on the right track in all aspects of life.
If you have career goals and family relationship goals, then how you plan to be with your family, your well defined and clear purposes will help you maintain the balance.
"Purpose of Life" will be unique for everyone because your goals beliefs may be different from others.
As "Purpose of Life" is based on beliefs and goals, they keep changing with time.
Your life is a reaction to the evolving insistences and variations of your own experiences.
The purpose of life can change as you unfold the different stages of your life.
So, the question arises: –
• How do I discover my "Purpose in my life"?
My 5 ways or methods you can try to find your
"Purpose in Life".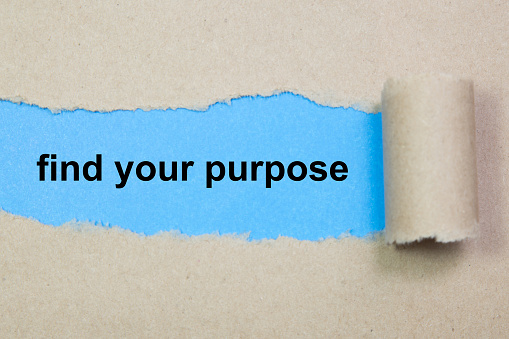 1. Make a Bucket list
A bucket list is "the precise list of activities" you would like to achieve or finish by a "set date or time limit".
Bucket lists can contain a hobby, like reading, writing, travelling, or watching films, or it can be a list of your life goals like graduating college, or owning a home, having a dream job.
The best bucket list contains a range of activities. From your hobbies and your interests, to travel – places you would like to visit, career goals – a dream job, qualifications, to your dreams -things you would like to do or achieve in life.
A bucket list pushes you to do things outside of your comfort zone and try new things you wouldn't usually do.
By creating a "Bucket list" you can stay focused on your thoughts and goals.
When you write down your "Bucket list", you will be able to jot down your ideas and thoughts, which in turn will help you to achieve your goals.
A "Bucket list" is a place to turn to when you need direction or when you want to be motivated.
When you have completed an activity on your "Bucket list", you need to cross off that completed activity.
The feeling you get, when you cross off an activity you have accomplished is so sublime.
It gives you a great sense of accomplishment and a collection of memories. It also gives you a boost to achieve the other activities/goals on your "Bucket list".
"Bucket list" can help you may find your path or purpose in life.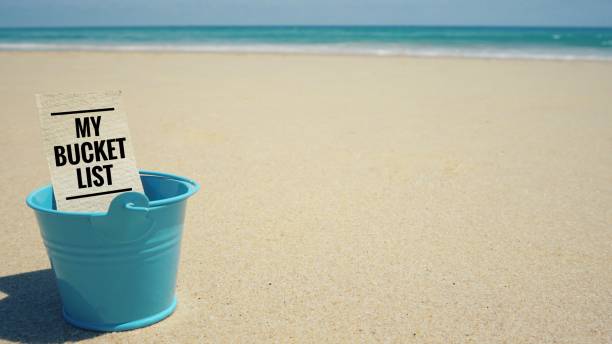 2. Identify your strengths
We all have our strengths and weaknesses.
Our strengths are the skills that we have developed over a lifetime.
These skills help us build our personalities.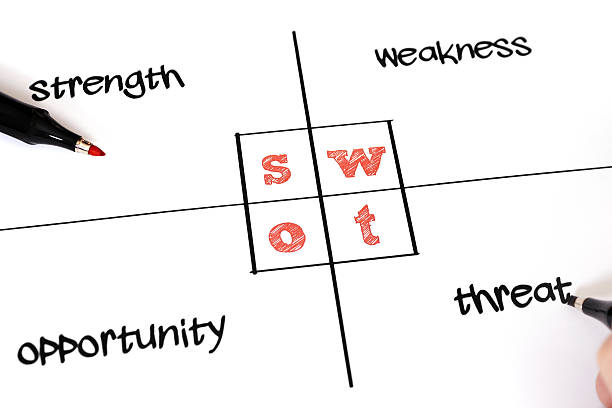 Make a "Bucket list" of your strengths. See how you can turn these strengths into life opportunities.
If you are a good writer, you could become a blogger or work for a publishing company.
If you are a good artist, you can take up art workshops through Instagram or Facebook.
If you like being around young children, you can start some coaching classes or start or join a playgroup/ nursery/school.
But, we may sometimes be insecure or unaware of our strengths. Identifying these strengths will help us know, what we have to offer to our surroundings.
To know yourself better, you can even take feedback about yourself by being in conversation with your trusted people.
People who know you well may be able to see things in you that you may not know about yourself.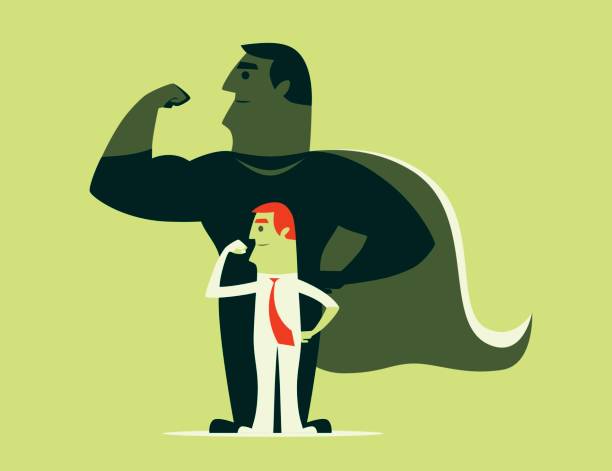 You can ask them questions about you, like:
What am I particularly good at?
What do you think I really enjoy or like doing?
What things should I do that will benefit people around me?
What are my weaknesses?
How can I turn my weaknesses into my strengths?
You can make a list of the above questions yourself or can take feedback, to cross-check your answers/list.
Turn your strengths into opportunities.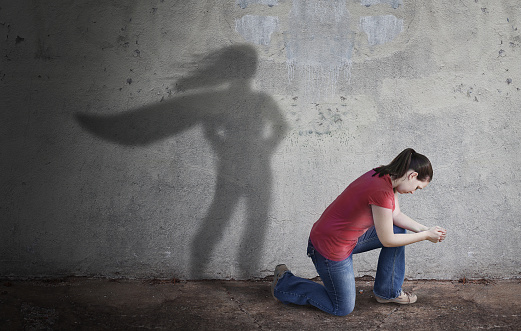 3. Explore your interests / Hobbies
There are various articles on different topics and/or hobbies you can see on Instagram and Facebook.
There are articles about climate change, refugees, gardening, dancing, painting, there is everything available on Instagram, Facebook and Twitter.
There may be topics that you may like to converse about.

My mother loves to talk about cooking. And she usually watches cookery shows.
The topics or activities you like to talk about and the things you enjoy sharing on social media may disclose the things that you are interested in.
By knowing your interests, you can develop your strengths.
My interests are reading articles/blogs, watching painting videos/reels, watching short stories on YouTube, listening to podcasts, watching comedy movies.
I even like reading mythological stories as it helps me understand the spiritual meaning behind those mythological characters and their lifestyles.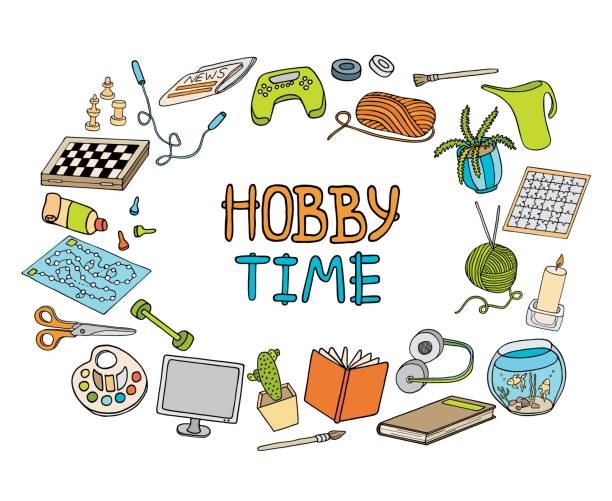 These interests have helped me in writing my blogs. I get different topics to write on because of my interest in knowing these topics well.
Being a blogger has exposed me to different styles of writing and expressing. It has helped me connect to people from different walks of life.
But, most importantly, it has improved my IT skills and boosted my self-confidence.
Writing blogs is my way of expressing my feelings.
Blogging gives me immense joy and satisfaction. And when people appreciate my writing …it is like the icing on the cake!
Knowing your interests or hobbies can guide you or can give you an insight into your "Purpose in Life".
4. Observe and Explore your surroundings
When you see something for the first time, you get some signals from the mind. These signals determine whether the thing you saw was good or bad.
Our mind is always observing and imposing things. But, we are ignorant about it.
By observing things around you, you may like, dislike, decide, form opinions and create affirmations.
In today's life, we all have busy schedules and deadlines to follow. Hence, we do not have time to observe our surroundings.
This lifestyle creates tussles in our lives.
The two most significant things that are responsible for our tussles is our "own thinking" and "our surroundings".
We are surrounded by different kinds of people, which includes our family, friends, neighbours and the people we meet at work.
Do you get influenced by these people?
How do you get influenced by the people you meet?
From whom do you take advice when you get stuck?
Your behaviour towards people and your surroundings is based on or cultivated by your observation.
The more you observe people you will come to know who are your genuine well-wishers.
Our habits too are the consequences of our surroundings.
Our mental reactions to the situations we deal with in everyday life are also influenced by our surroundings.
When we start observing and exploring our surroundings our thought process too will change.
We will know what is the important thing to focus on, based on our surroundings.
By improving your observation skills, you "listen" with your ears and your mind. This helps you in making better and wise decisions.
When we explore our surroundings we will be astonished to discover new things around us. Whenever we are seeing new and interesting things, we are filled with a sense of enthusiasm, wonder, awe and curiosity.
Exploring your surroundings will strengthen the part of your brain related to cheerfulness and serenity.
Exploring and observing can help us discover our strengths and our interests and can open a new dimension of life.
5. Be Positive and Happy
To live a happy and healthy life is everyone's desire and "purpose of life".
Positive thinking is the key to find happiness and mental stability.
By focusing on positive things and reducing your negative thinking you can boost your happiness quotient.
Our brain is frequently observing the emotional tone of our thoughts.
When there are too many negative thoughts, your brain responds by generating stress and sadness in your body.
When you add more and more positive thoughts, your brain will generate calmness and happiness.
By training yourself to subtract negative thoughts and add positive thoughts, you will enhance your happiness.
When you start thinking positively, your mind will see the world in a new light.
As you are in control of your emotions and you will try to find a valuable lesson, in case you come across any setbacks.
A positive attitude is connected with the feeling of happiness.
Happiness is a state of mind and hence happiness comes from within and is not reliant on external factors.
Positivity will give you harmony and happiness.
Activity – Create Your Bucket List
List of different places (national and international) you would like to travel to.
List of skills you would like to develop or learn.
List of people you want to meet. – relatives or famous personalities.
Your personal goals – career goals and family/ relationship goals.
List of hobbies you will like to cultivate.