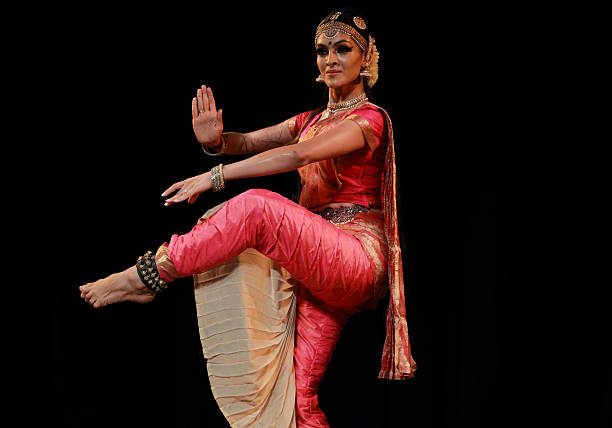 Sangeet Natya Academy
Sangeet Natya Academy is a well-known national academy for performing arts in India.
This academy has classified eight traditional dances as Indian classical dances, namely: –
1. Bharatanatyam (Tamil Nadu)
2. Kathak (North, West and Central India)
3. Kathakali (Kerala)
4. Kuchipudi (Andhra & Telangana)
5. Odissi (Odisha)
6. Manipuri (Manipur)
7. Mohiniyattam (Kerala)
8. Sattriya (Assam).
All the Indian Classical dances have roots in Hindu arts and religious practices.
The dance tradition is classified in the "Natyashastra" and the dance performance is considered excellent if it manages to evoke a "Rasa" (emotion) among the audience by invoking a particular "Bhava" (gesture or facial expression).
Classical dance has been regulated by the rules of the "Natyashastra" and hence all Indian classical dances are being performed only following them.
Bharatanatyam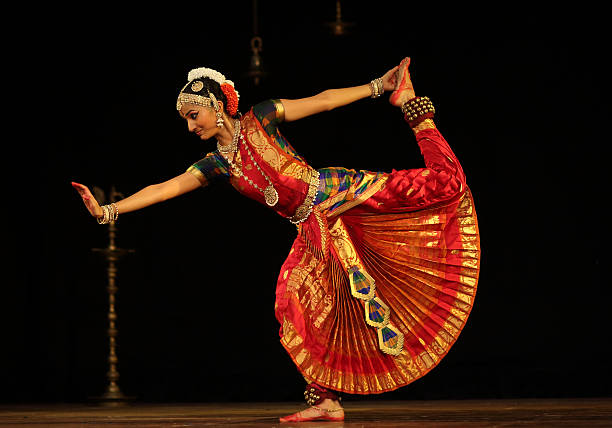 In 1000 BC, this classical dance form originated in Tamil Nadu.
Bharatanatyam is said to be the oldest classical dance form in India and hence is regarded as the "Mother of Indian Classical Dance Forms".
Bharathanatyam meaning
"Bha" means Emotion (Bhava),
"Ra" means Music (Raga),
"Ta" means Rhythm (Taal),
"Natyam" means Dance.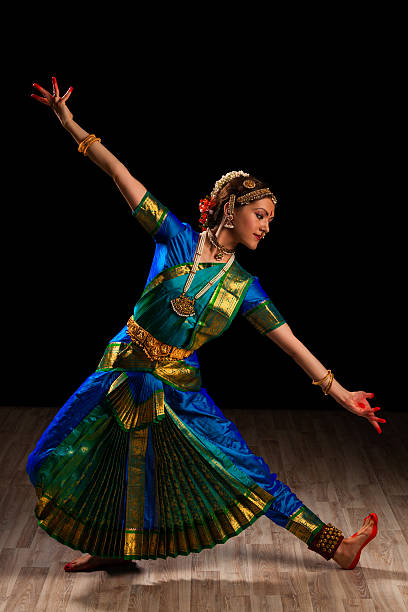 Thus Bharatanatyam is the dance that incorporates music, rhythm and expression.
This dance form strictly adheres to all the rules and guidelines in the Natyashastra, which is the scripture of classical Indian dance.
This form of classical dance is usually accompanied by classical Carnatic music.
In Natya Shastra, we can find the theoretical foundations of Bharatanatyam.
You may have seen that many ancient Hindu temples are decorated with sculptures of Lord Shiva in Bharatanatyam dance poses.
The southern gateway of the Chidambaram temple, constructed in the 12th century, is dedicated to the Hindu god Shiva.
This temple consists of an illustrative sculpture, which consists of 108 poses of the Bharatnatyam, carved in stone. These poses are also called "Karanas" in the Natya Shastra.
DRESSING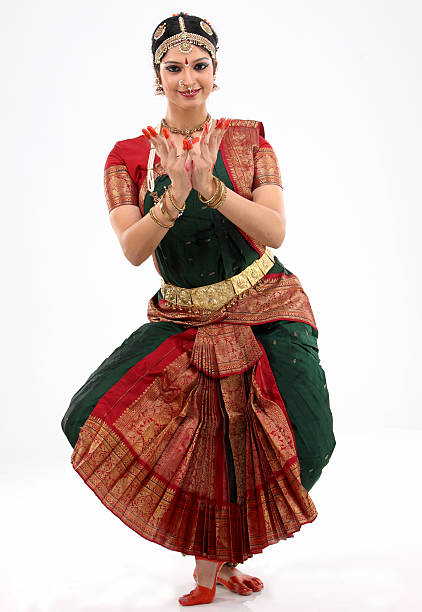 The style of dressing of a Bharatanatyam dancer is like that of a Tamil Hindu bride.
Women dancers wear a beautifully tailor-made sari. This sari is made of a cloth that is specially stitched in pleats and is adorned in front of the waist.
The sari is worn in a special method. And is well complimented with traditional jewellery.
Hair is neatly plaited conventionally and is often beautified with flowers.
A jewellery belt is worn around the waist. While musical anklets called "Ghunghrus" made of small metallic bells are adorned on the ankles.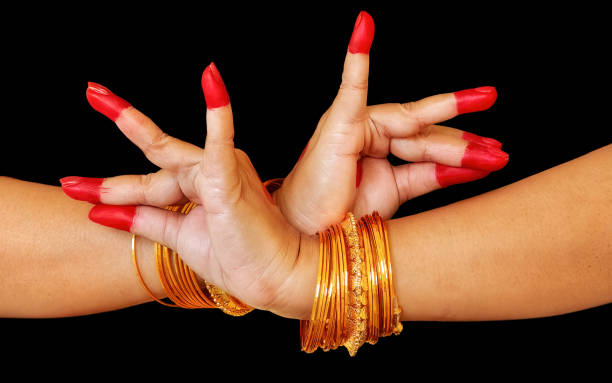 With the help of henna colour, the dancer's fingers and feet are brightened. This helps in highlighting the gestures of their hands and the movement of the feet.
Bharatnatyam is the foremost genre of Indian classical dance.
It originated in the Hindu temples of Tamil Nadu and neighbouring regions.
Traditionally, Bharatanatyam was a solo dance and was performed exclusively by women.
The dancer through this dance form expressed the Hindu religious themes and spiritual ideas.
These themes and ideas were/are related particularly to Shaivism, Shaktism and Vaishnavism.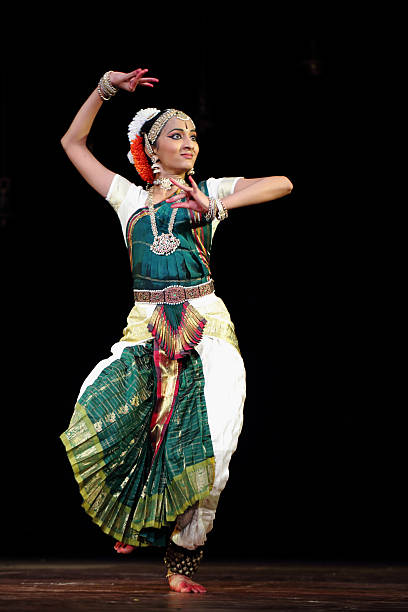 During the colonial British Raj era, Bharatanatyam and other Indian classical dances in India were ridiculed and suppressed.
Due to the widespread of the Bharatanatyam dance form, it is mistakenly considered to be synonymous with Indian dance by many foreigners, who are unaware of the diversity of dance forms and performance arts of Indian culture.
In today's world, Bharatanatyam has grown to be the most popular classical Indian dance style in India and abroad.